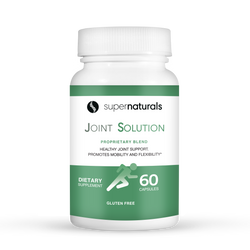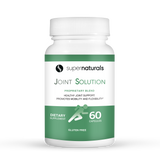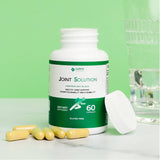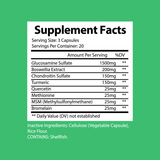 Joint Solution
Maximize your movement, comfort, and mobility.
Gluten Free

No Fillers

Non-GMO

Made in the USA
Promotes healthy joints. 
Proprietary Blend for maximum joint stability, comfort and mobility.
Supports sports related and other age related joint problems.
Comprised of the ideal natural supplements and herbs for inflammation support.
Designed to increase comfort, this specialized blend of ingredients includes glucosamine, chondroitin, boswelia, MSM, turmeric and more. 

Frequently Asked Questions
Glucosamine Sulfate, Boswellia Extract, Chondroitin Sulfate, Turmeric, Quercetin, Methionine, MSM, Bromelain
Living with chronic aches and pain is no way to get through the day but, unfortunately, a form of this discomfort will likely affect most of us at some point in our lifetime.
Although acute, short-term inflammation helps the human body fight off invaders, chronic inflammation can become a serious issue and leads to an attack on your own body's tissues.
Beyond chronic inflammatory issues and rheumatic or auto-immune conditions (which have become quite common), almost everyone has at least a mild form of aches and pains increasing over time as we age. Even something as simple as getting back into a routine of exercise can cause temporary discomfort from swelling.
The sheer number of people affected by any degree of joint discomfort or inflammation, inspired Super Naturals to add Joint Solution to the lineup.