Over 100,000 Satisfied Customers
4 Reasons Why This Supplement Can Stop Your Struggle With Constipation & Diarrhea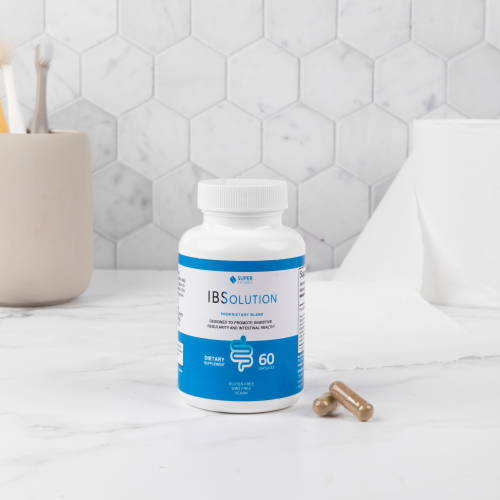 1. Customers report relief in less than week.
Many of our customers suffering with constipation and/or diarrhea experience relief as quickly as the first week but we recommend taking it for the full 30 days for maximum results.
We're so confident it'll work that if you don't see results in the first 30 days we'll give you your money back.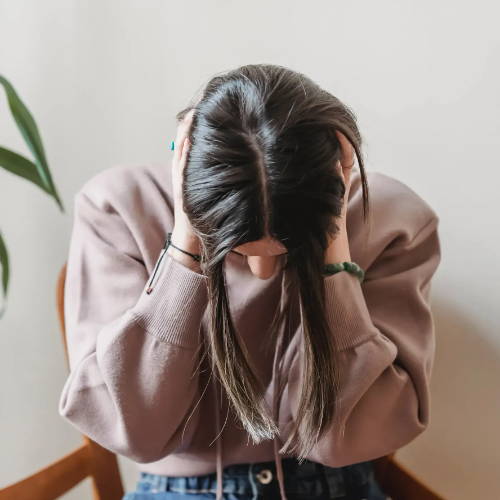 2. Reduced stress and anxiety.
We understand how anxious and stressful it can be to always be on the lookout for the closest bathroom or go for days without having a proper bowel movement.
When you start taking IBSolution, you won't have to worry about finding the nearest bathroom or spending too much time sitting on the toilet ever again.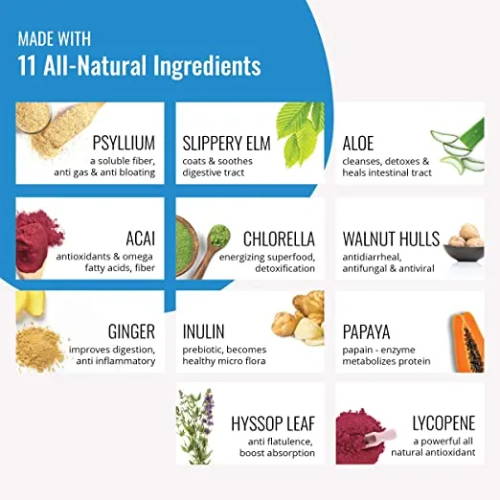 3. Made with 100% all-natural ingredients.
Combining 11 all-natural ingredients, each serving of IBSolution is packed with a powerful formula that helps restore your gut health's natural balance and makes going to the bathroom much easier.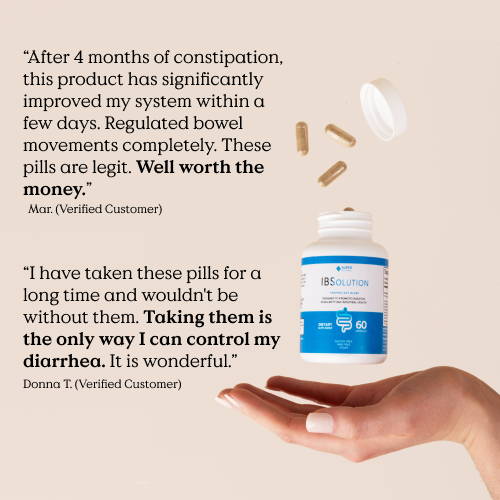 4. It only costs $0.83 per day.
Relief should come with ease and affordability, our magic blend has all the amazing ingredients without having to spend $100's.
We all deserve to feel good, enjoy the food we love and live life without limits.
What Our Customers Have To Say
What Our Customers Have To Say