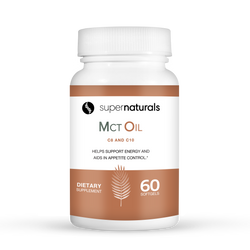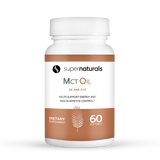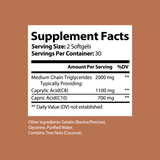 MCT Oil
Live better with more energy.
No Fillers

Non-GMO

Made in the USA
MCT Oil (medium-chain triglycerides oil) supports increased energy and appetite control.
Quickly and easily digested providing a boost of energy while helping the body feel full.
A simple way to increase healthy fat consumption and stay in ketosis – the fat burning mode which helps the body process fat as energy.
An easy daily routine to support weight loss.

Frequently Asked Questions
Medium Change Triglycerides, Caprylic Acid (C8), Capric Acid (C10), Gelatin, Glycerine, Purified Water,.
Contains: Tree Nuts (Coconut).